Tears of the Desert by Halima Bashir: A Memoir of Survival in Darfur
Tears of the Desert (One World/Ballantine, ISBN 0345506251) is the first memoir by a woman telling the true story of the horrors in Darfur. Born into the Zaghawa tribe in Sudan, Halima was thought to have good luck because she was born with a single white eyelash. This lucky marking, however, did not allow her to live a charmed life.
A Memoir of Survival in Darfur
As a young child, Halima Bashir was doted upon by her father, a wealthy man of the Zaghawa tribe. On the other hand, her strict grandmother kept her in line, making sure to teach her how to survive in life. She was named after her tribe's medicine woman and also given the nickname of a singer who advocated for black rights. Bashir certainly lives up to her namesakes.
Westerners will learn a great deal about the daily life and customs of African tribes. Bashir details a beautiful village and a supportive family yet, some of the most harrowing descriptions involve the tribal scarring that Halima escaped and the circumcision of young girls that she endured.
At an early age, Halima was sent to live with her extended family and attend school with privileged Arab girls. Here, as a black African, she fought against discrimination by teachers and students. She overcame this by performing well academically, often beating the scores of everyone in the school. Halima found herself caught between the two differing worlds: the city where she attended school and her close-knit rural village.
Halima graduated at the top of her class and was accepted into the university in Khartoum, the capital of Sudan, to study medicine. Although her father often discussed politics with her, it was while attending the university that she first experienced the conflict herself when the militia temporarily shut down the school. During her training, she began to speak out against the war and in support of the victims.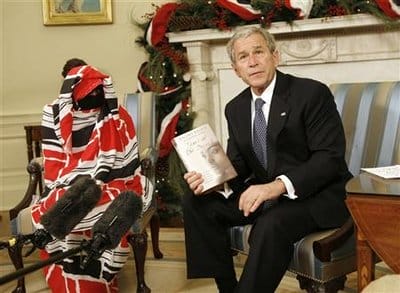 At the age of 24, she became her village's first medical doctor. The government, however, controlled her placement and soon shipped her to remote villages far away from her home. She was known to treat victims of both sides of the war and as a result was sought out by soldiers and fighters for many reasons. She witnessed the atrocities of the war and suffered the unspeakable brutality of the soldiers.
Recovering from a severe beating and gang rape, she returned to her own village only to have it attacked by rebels. It is the loss of her home and her family, that lead her to escape to Britain only to have to continue to fight to prove that she needs asylum.
Conflict in Darfur
The War in Darfur, which began in February of 2003, is an ongoing civil war in Sudan's Darfur region. It is an ethnic war and not based on religion that began as low-level tribal disputes over land and water and has since escalated after rebels accused the government of neglecting the region. The Sudanese military, mostly recruits from Afro-Arab Abbala tribes in northern Sudan, are fighting against rebel groups composed of non-Arab members of the Fur, Zaghawa, and Masilit tribes. The Sudanese government is accused of providing financial support to the military groups and also covering up some of the atrocities. The US government has labeled the conflict genocide, but the UN has not recognized it as such. What ever it may be called, the crisis has killed hundreds of thousands of people.
There have been many failed attempts to negotiate peace treaties. Most at risk are the women and children. They have not been able to find adequate shelter once their homes and villages are destroyed and they are frequently subjected to physical and sexual abuse. Humanitarian efforts focus on providing victims with relief as well as calls to charge those responsible with crimes against humanity and war crimes.
Celebrities Offer Support to Darfur
Movie stars, athletes, and politicians attend rallies and speak out to help end the genocide taking place in Sudan's Darfur region. The star power has helped raise awareness and funds for the war-torn area. In addtion, they are asking that citizens put pressure on political leaders to end the killing in Darfur. Actor George Clooney and his co-stars in the Oceans films have been some of the most vocal supporters. Clooney has visited Darfur himself and attended many rallies including one at the National Mall. He and fellow actors founded the Not On Our Watch project (NOOW) and the crisis in Darfur was its inaugural campaign.
Bashir was nominated as Beliefnet's Most Inspiring Person. Although Halima Bashir is a pseudonym, in effort to protect herself and those around her, she, along with Damien Lewis, a BBC reporter, and writer, tell the truth. Tears of the Desert is such a gut-wrenching tale that those who read it will be compelled to want to take action.